industrial mats for commercial and industrial use
Our ERGOLASTEC, industrial and AGR certified mats stand for the highest standards of quality, durability, and dimensional stability, without exception – made in Austria. Whether at dry, wet, oily, or particularly high-stress workplaces, the ERGOLASTEC rubber mats are up to any challenge.

Effectiveness of muscular fatigue at standing workplaces
Contents from the whitepaper:
Cost-efficient and sustainable measure to reduce muscular fatigue at standing and walking workplaces: for more performance!
Problem situation: Health hazards in the workplace

Persistent standing work & MSD diseases

Legal obligation for health protection

Increased productivity: Muscle activity as a motivation booster

Ergonomic workplace design and what flexible flooring solutions can do
After the study of 89 people from seven Austrian companies, successful results were achieved with a focus on muscle activity and body stability in the workplace.
There are numerous studies that deal with the relationship

between fire protection measures and the associated costs. An essential quintessence of the studies is that investments in a fire protection concept lead to significant cost savings in the long term and ensure business continuity as far as possible.
Musculoskeletal disorders are among the most common
clinical pictures in the everyday working life of German employees. Accordingly, there is a need to address the issue of occupational health and safety and to initiate appropriate measures in order to achieve economic success by increasing productivity.
MATTING SYSTEMS product brochure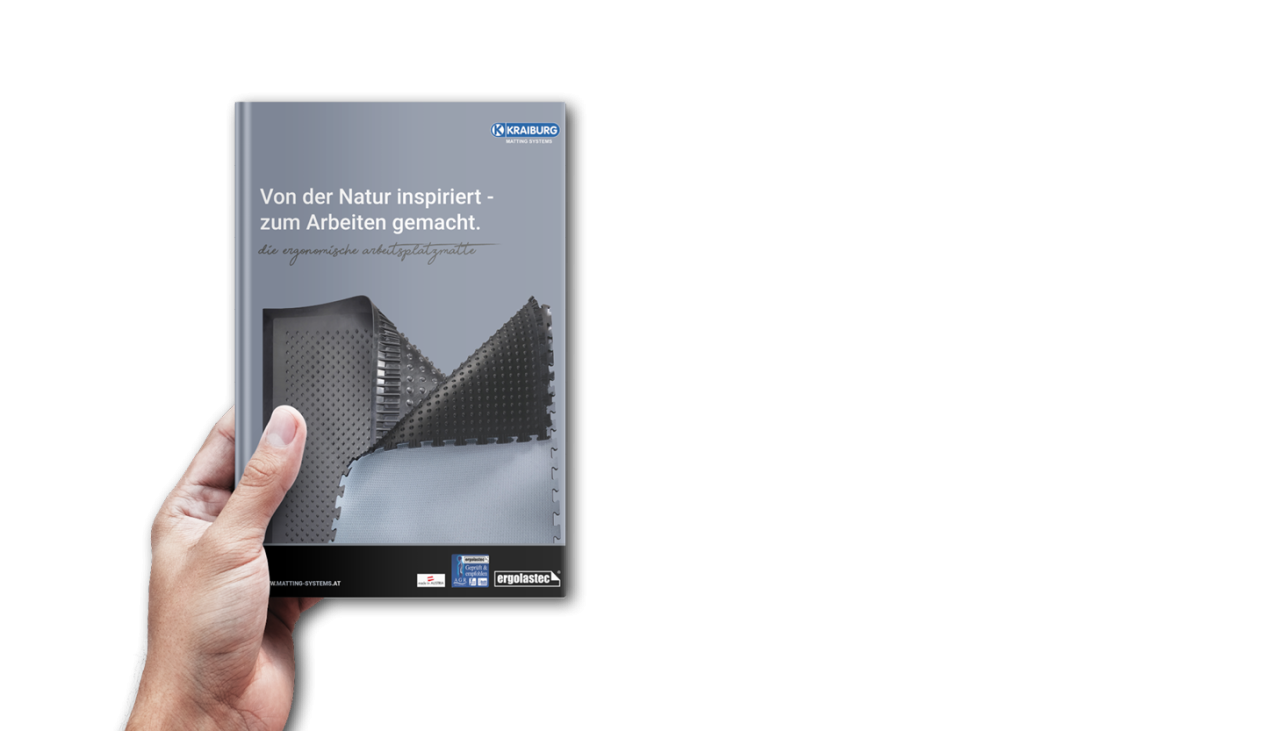 Connecting system
Flexible interlocking system for application-oriented individual solutions: puzzle standard connections or puzzle customer-specific connections.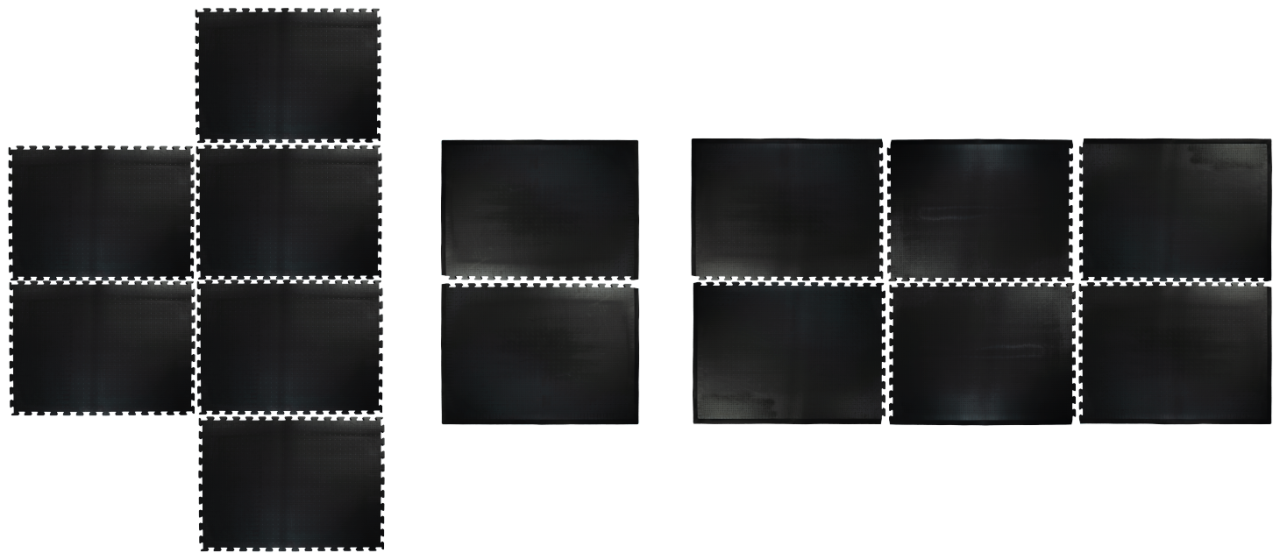 The design details of the ERGOLASTEC® industrial mats are the result of practical everyday work. This is why they are particularly durable even under high loads, combine slip resistance with low rotational resistance, offer robust yet particularly flat starting edges, are resistant to ageing, easy to clean, and completely maintenance-free.
Dr. Wolfgang Loreth, Head of Development at KRAIBURG Austria
The ERGOLASTEC® rubber industrial mats stand out through their durability and dimensional stability. We will equip you with attractively priced, high-quality mats!
Josef Frauscher, Field Sales Representative KRAIBURG MATTING SYSTEMS
Whether for welding workstations, assembly lines, ESD working areas, canteen kitchens, or for use in mechanical processing: with ERGOLASTEC®, we are defining a new standard for ergonomic flooring solutions, made in the highest Austrian quality.
Gerold Schachner, Product Manager KRAIBURG MATTING SYSTEMS
The flexible puzzle system offers the ideal solution for application-oriented individual solutions and process-oriented workplace design. Based on exact dimensions, each room can be laid out with tailor-made floor mats in the form of a puzzle system.
Production manager at KRAIBURG Austria
Do you have questions due to our ergonomic workplace mats?
Contact HEADQUARTERS
KRAIBURG Austria GmbH & Co.KG
MATTING SYSTEMS
Webersdorf 11
5132 Geretsberg/Upper Austria
Austria
Tel.: +43 7748 7241-0
Fax: +43 7748 7241-11
Email: welcome@kraiburg.co.at

________________________________

The ERGOLASTEC industrial mats are available all around Europe.
Contact us and we will pass your enquiry on to a sales representative in your area!