industrial mats for commercial and industrial use
Our ERGOLASTEC, industrial and AGR certified mats stand for the highest standards of quality, durability, and dimensional stability, without exception – made in Austria. Whether at dry, wet, oily, or particularly high-stress workplaces, the ERGOLASTEC rubber mats are up to any challenge.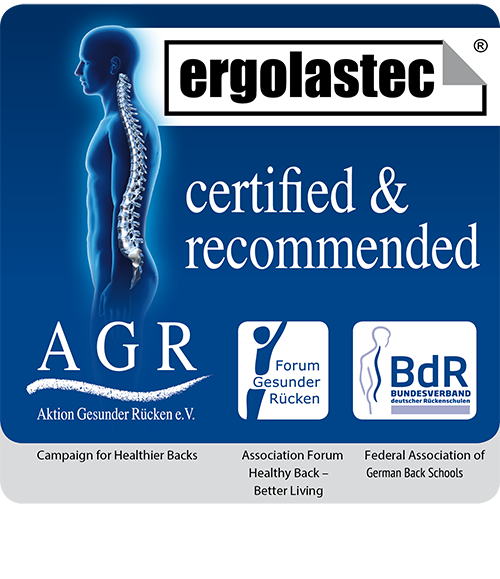 Whether for welding workstations, assembly lines, ESD working areas, canteen kitchens, or for use in mechanical processing: with ERGOLASTEC®, we are defining a new standard for ergonomic flooring solutions, made in the highest Austrian quality.
Gerold Schachner, Product Manager KRAIBURG MATTING SYSTEMS
The design details of the ERGOLASTEC® industrial mats are the result of practical everyday work. This is why they are particularly durable even under high loads, combine slip resistance with low rotational resistance, offer robust yet particularly flat starting edges, are resistant to ageing, easy to clean, and completely maintenance-free.
Dr Wolfgang Loreth, Head of Development at KRAIBURG Austria
The ERGOLASTEC® rubber industrial mats stand out through their durability and dimensional stability. We will equip you with attractively priced, high-quality mats!
Daniel Weiß, Field Sales Representative KRAIBURG MATTING SYSTEMS
Contact HEADQUARTERS
KRAIBURG Austria GmbH & Co.KG
MATTING SYSTEMS
Webersdorf 11
5132 Geretsberg/Upper Austria
Austria
Tel.: +43 7748 7241-0
Fax: +43 7748 7241-11
Email: welcome@kraiburg.co.at

________________________________

The ERGOLASTEC industrial mats are available all around Europe.
Contact us and we will pass your enquiry on to a sales representative in your area!