Cost savings – reduction of sick leave
Reduced costs through the use of ERGOLASTEC® industrial mats. According to the 2021 BKK Health Report, 24 % of sick days can be traced back to musculo-skeletal disorders. This amounts to an average of 18,2 days lost per employee due to back pain. By using ERGOLASTEC® rubber mats, you can actively promote the well-being of your employees and reduce costs.
24 %
of sick days were the result of musculo-skeletal diseases in 2021
18.2 days
of back pain. Average absence from work of 4.4 days per year.
AGR-certified ergonomic mat
The secret to our back-protecting rubber mat lies in the interplay of special geometric sides (surface and back) that stimulate continuous compensation movements. This means that the anti-fatigue mats are developed in such a way that the body naturally oscillates and the leg and calf muscles thereby permanently remain slightly in motion. This reduces the one-sided pressure on the inter-vertebral discs and ensures a balanced load on the back musculature. The spine is stabilised.
For more informations: Certificated workplace mats at the AGR homepage!
Safer working
With the ergonomic ERGOLASTEC® industrial mats, KRAIBURG guarantees absolute reliability and safety. Aside from the high-quality material for a solid foothold and anti-skid properties, the user-friendly surface and underside designs offer an optimum flooring solution for high-performing employees:
Activation of the muscle pump
Stimulation of the leg musculature
Reduction of fatigue symptoms
Shock-absorbing effect while standing or walking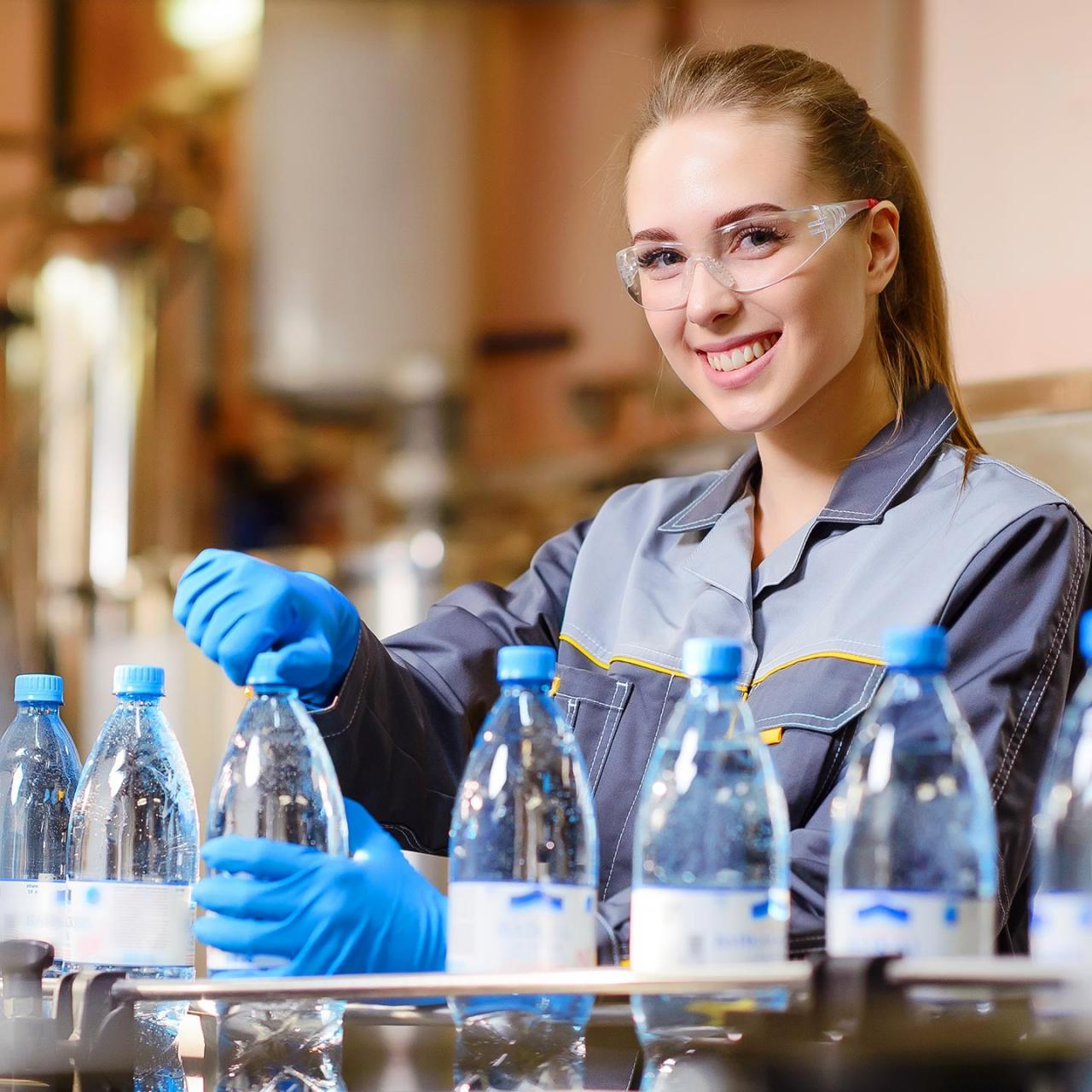 What is the AGR?
The work of the Campaign for Healthier Backs (AGR) is dedicated to a crucial goal: working together to combat the most widespread disease in our society.
The purpose of the AGR association is to promote research on preventing back pain and to disseminate the findings from these research endeavours, with the goal of making a contribution to fighting the common affliction of back pain (§2 of the AGR e. V. statute).
An independent expert commission, comprised of members from various medical specialisations, tests products in accordance with a special catalogue of requirements and distinguishes back-friendly products that have successfully passed through this strict procedure with the AGR seal of approval. The ERGOLASTEC industrial mats were certified with the AGR seal of approval in 2016.

The ÖKO TEST magazine rated the AGR seal of approval as VERY GOOD and the rating portal LABEL ONLINE, from the Federal Ministry of Justice and Consumer Protection, awarded the top grade in all respects.
VIDEO
"Was ist das AGR-Gütesiegel und was macht die zertifizierten Produkte so besonders?"