Die KTM-Motohall ist KTM`s brandneue Erlebniswelt. Auf 2600 m2 ermöglicht es die hochmoderne Ausstellung auf drei Stockwerken, die Geschichten der Motorsporthelden, die Technik und Innovationen ihrer Motorräder und den READY TO RACE-Spirit von KTM.
Die Restaurierung der wertvollen KTM Motorräder für die anschließende Ausstellung in der KTM-Erlebniswelt verlangt von den MitarbeiterInnen höchste Konzentration. KRAIBURG MATTING SYSTEMS bietet für diese Höchstleistungen den optimalen Arbeitsplatz und trägt mit den AGR zertifizierten ERGOLASTEC Ergonomiematten aktiv zur nachhaltigen Gesundheit und Leistungsbereitschaft der MitarbeiterInnen bei.
Spüren wir gemeinsam den READY TO RACE-Spirit - powered by ERGOLASTEC Arbeitsplatzmatten!
KTM Mitarbeiter stehen auf ERGOLASTEC
KTM Motohall - ergonomische Arbeitsplatzgestaltung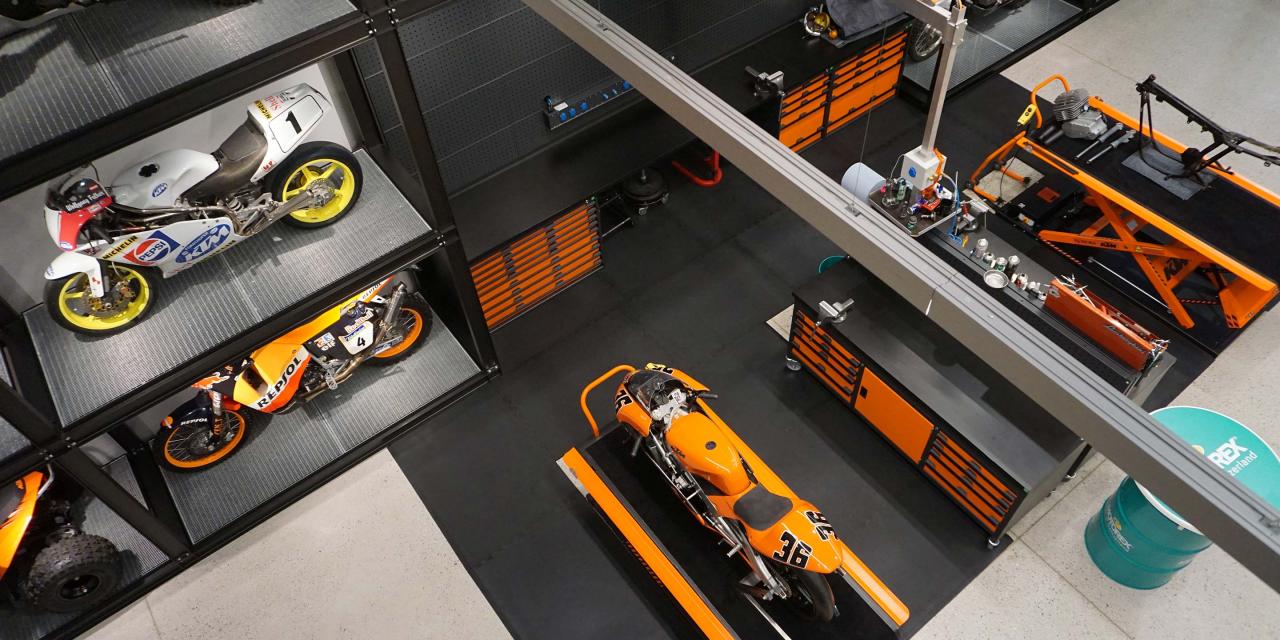 Präzises Verbundsystem für den individuellen Arbeitsplatz